HOW SWEET
swans swoop
robins tweet
chicks swim
how sweet.
ducks quack
pelicans eat
owls hoot
how sweet.
Ashleigh
Snowy owls
The owl he swoops,
He loops, he flies around
The sky. When he sees
Prey he swoops down
And SNATCH!!
Then, when he gets
Tired, he goes back
To his rocky mountain dome.
Luke
Eagles
Eagles are magnificent things,
Eagles have giant wings,
Eagles are like thunder flying on a
mountain.
Eagle, raise your wings to show the
World you fly sky high.
Eagle, glide to fly over the sky
Charging down to get your prey
RIP and CHOMP
eat well and BARK.
Peter
The Swan
The swan glides through the air
And around he goes.
Swans have white feathers
And yellow beaks to peck.
The swan runs across the water ready to take off.
When it comes to dinner time,
He's ready to catch his prey.
Andrew
The Seagull
The seagull is a greedy bird
Its feathers are white as snow.
He flies around at the seaside
Stealing chips.
The people shout
Get away you gull!
Shauna
The Owl
The owl's eyes glow
The owl's eyes glow
The owl's eyes glow in the night.
She sits on a branch glaring at the sunset.
The owl swoops down to catch some mice.
Then swoops back up to feed her babies.
In the morning, no more hooting,
and nothing else for the owl.
Samantha
Bald Eagle
Bald eagle fly swift through the air.
Lift your pure white face with your light brown body
While you glide through the air.
When it comes to dinnertime
SWOOP!!
And
SPLASH!!
Then eat your prey.
Now it is night-time so
Sleep bald eagle sleep.
Jake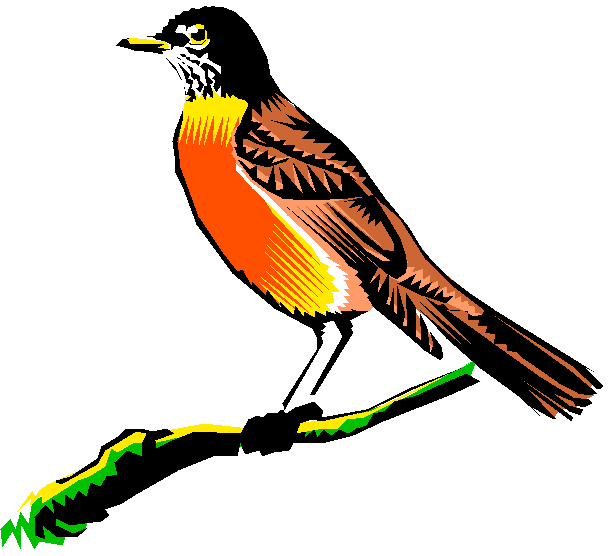 Robin
In the winter
All the robins
Fly,
In the snowy sky.
There wings are small
There beaks are big.
Their bellies are red.
I like the robin how it is.
Caitlin